Blog – overview
February 17, 2021
2021-10-22 14:03
Blog – overview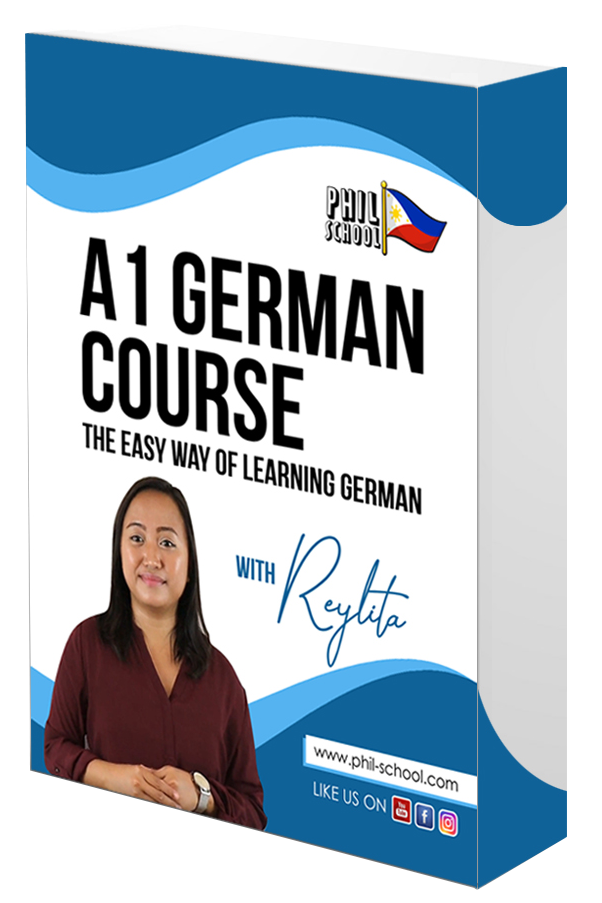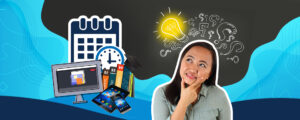 What is the best way to prepare for the A1 German language exam here in the Philippines? We are being encouraged to stay and quarantine in the comforts of our home during this on-going battle we are facing against a global pandemic. However, we can run out of productive things to do in our humble abode. Learning a new language is not so easy to accomplish. In order to push through you'll need an ample of dedication, discipline and proper guidance in order to successfully master a foreign language. Fortunately for us, learning a new language in the four corners of our homes can now be achieved. How to take the A1 German Examination in the Philippines The A1 German Exam or the Goethe-Zertifikat A1: Start Deutsch is the first level (A1) of the series of examinations by Goethe-Institut. Passing the A1 German exam certifies that someone has acquired basic language skills in German that corresponds to the first level of language proficiency according to the Common European Framework of Reference for Languages (CEFR). Goethe-Institut Philippinen is located at Makati City in Metro Manila, Philippines. Individuals who wish to take the A1 German Examination are given information on the requirements, guidelines and policies of the examination, terms and condition and all other relevant information before they register for the examination. The application form for registration is available at the official website of Goethe-Institut or at their local Goethe exam centres. Goethe-Institut Philippinen will announce the period of registration including the time and place for the said examination. All information regarding the payments and fees can be obtained online or at Goethe-Institut. Why choose an online German language course Given our current situation right now, it is highly convenient to learn the German language through online. In fact a lot of advantages come with the option of online language courses. First of all, you are able to have flexible time schedules and thus you can better manage your time of learning. Another advantage is the fact that you are able to enrol to these language courses wherever in the Philippines you may be. There's no hassle in commuting to a learning centre everyday – as all the learning process is done online. In addition, you are guaranteed to save money and make the most out of it because these language courses are very affordable. Having someone to guide you in learning the German language is very ideal because it guarantees you satisfactory results. Learning will be more effective if you're being supervised as opposed to studying on your own. You are more likely to focus on your tasks at hand and avoid being all over the place. Most importantly you can track your progress so you will never lose sight of your goals. Our online German languages courses at Phil-school.com offer a step by step process in obtaining your very own A1 Certificate. Our goal is to help our students pass their A1 German Exam with flying colours and ease. We, the people behind Phil-School, understand the struggles in learning a new language. We are here to offer you help and guidance in your journey to learn the German language and obtaining your very own A1 German Certificate. What are you waiting for? Learn German with Phil-School!
Read More »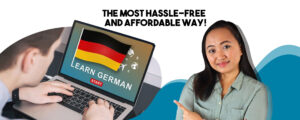 Learn the German Language in the Philippines, the most hassle-free and affordable way! Hey, Guys! It's time to get up and challenge yourself by learning a new language! Learn the German language in the Philippines in the most hassle-free and affordable way! Have you been feeling a bit unproductive lately? You're stuck at home and on quarantine while the world is in the midst of a global pandemic. But don't worry! it's only natural to ran out of things to do after months of quarantine. But what if there is something new and productive to do in the comforts of your home? I'm sure you want to hear all about it. I bet you're thinking, How about learning how to speak German? What is the use of learning a whole new language? Honestly, bilinguals just have the best of both worlds, well, multiple worlds if you're a multilingual. They have an edge when it comes to connecting with foreigners, and because of that, they can develop exemplary networking skills. Being bilingual or multilingual will look good in your resume, you'll have an edge career-wise and more opportunities will come your way. Who knows? You might even land a job abroad. Lastly, if you're looking into relocating in a foreign country, you'll have much higher chances of obtaining permanent residency if you know the language that they speak there. With all that's been said, now is the perfect time to learn the German language. In this blog, we will share with you the most hassle-free and affordable way to study German here in the Philippines. Choose Phil-school to learn the German language in the Philippines It makes sense that an online course is the perfect option to choose if you want to learn the German language in your spare time at home. It is possible to study a new language on your own, but having someone to supervise you will be much more ideal. Most especially if you initially know nothing about the language that you want to learn. Now, we bring good news to anyone in the Philippines who wish to learn the German language and obtain their own German A1 certificate. We, at Phil-school, are proud to announce that we are now offering the online A1 German course here in the Philippines. We are Phil-School, and we are the best independent preparatory school for the A1 German exam that is conducted by Goethe-Institut. With us, you will no longer have to leave home and commute to a learning centre every day. You can join us no matter where in the Philippines you currently are as the learning process with us is all done online. You'll also have flexible learning schedules with us. Finally, our online A1 German Course is very much affordable. By choosing Phil-school, you'll learn German in the most hassle-free and affordable way. You'll also have a Filipino teacher, who knows the ropes in preparing for the A1 German Examination. You will be able to relate with your teacher, because they also had to pass the A1 German Examination themselves. Get first-hand tips from your teacher on how to pass the exam! Phil-School will thoroughly prepare you for the A1 German Examination so you can pass it with flying colours and then get your very own A1 German certificate. Now is the time! Learn the German language with Phil-School!
Read More »
You want to learn german?
Then enroll here for the German A1 course with Reylita